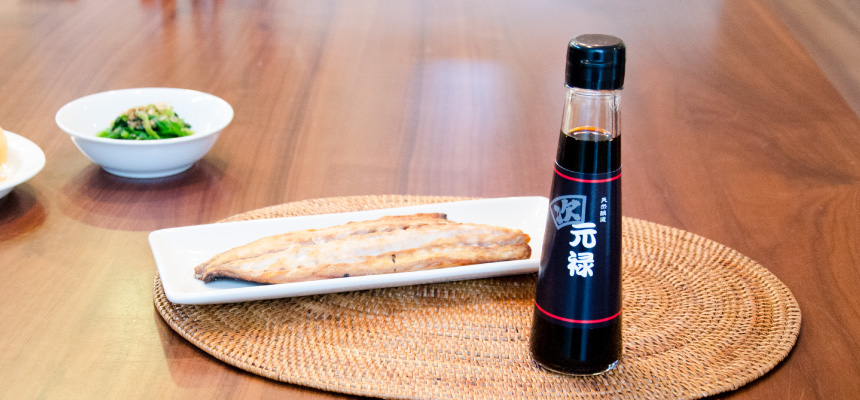 Slightly sweetened natural soy sauce
"Genroku" is  basically a mixture of "Soy sauce from Bakumatsu" and course grain granulated sugar, called zarame.
In Edo era, zarame sugar was very expensive. We added this type of natural sugar, but no artificial sweetener, to sweeten the sauce and created light-colored soy sauce.
Ingredients
 soybeans, wheat, salt, rice, sugar, wheat gluten, sake lees (all produced in Fukui prefecture)
*including traces of soybeans and wheat in part
Best-before date (if sealed)
Glass bottle; 2 years