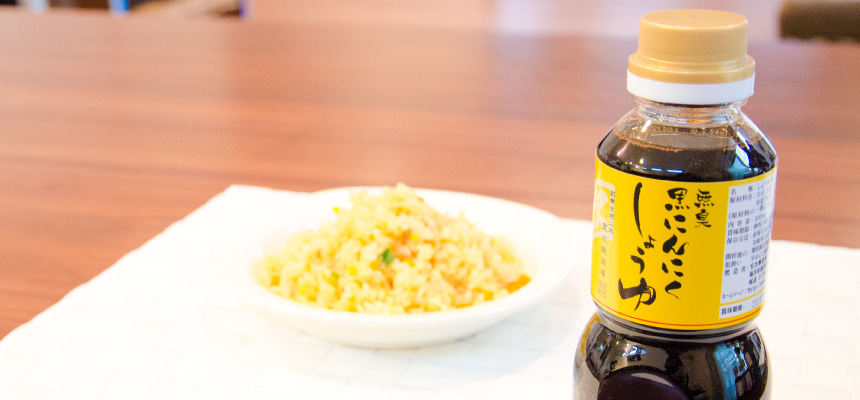 A marriage of naturally brewed soy sauce and black garlics.
Naturally brewed "Soy sauce from Bakumatsu" containing a lot of amino acids and black garlics with high content of polyphenols harmonized to make a multiple-use soy sauce suitable for those who want to sustain their healthy body.
Black garlics are produced by keeping the fresh garlics for a long period on purpose of maturing them. It is said that the benefit of eating matured black garlics is 10 times that of the fresh garlics.
Muroji's "Black garlic soy sauce" use garlics produced in Fukui and matured for 1 year. It has strong taste but no garlic odor.
Effect of eating black garlics
The amount of arginine, an amino acid which helps the recovery from tiredness and enhances physical and mental strength, is triple the raw garlic. Arginine is also said to be effective for improving physical conditions of patients with an allergic constitution, asthma, constipation and so on.
Patients of arteriosclerosis, cancer, Alzheimer disease, heart diseases and several other diseases can also get a reward from black garlic. This food is also known as preventing agent of high blood pressure and aging.
Ingredients
soy beans, wheat, salt, rice, wheat gluten, black garlic, sake lees
*including traces of soybeans and wheat
Best-before date (if sealed)
 Plastic bottle; 1.5 years